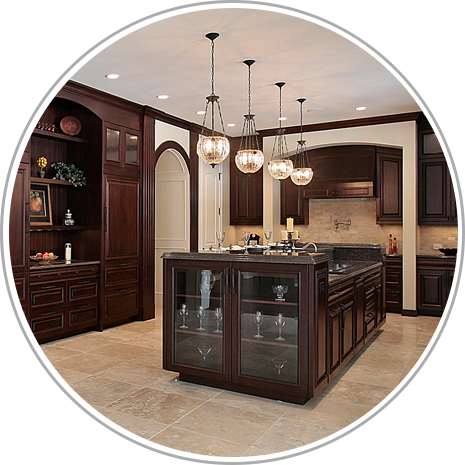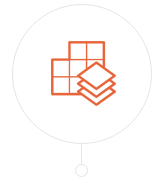 Improve Your Home With Tile Flooring
Have you been considering laying a new tile floor in your home? Tile floors are ideal for kitchens, bathrooms, and more! Or does you current tile flooring need some maintenance or repair? At Grayson Homes, our experts can evaluate the condition of your existing floors to quickly determine your tile flooring installation or maintenance needs!
Not only is tile flooring a timeless look that will completely transform and add beauty & value to your home, but it also a wonderfully practical home solution as well. Areas that encounter a high volume of foot traffic become much easier to keep clean and maintain once tile floors have been installed.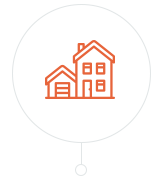 At Grayson Homes, we can meet all of your tile flooring needs.
From basic ceramic design to custom tile solutions, our expert staff has you covered!
Our full-service tile flooring experts will help you through your installation or repair process from beginning to end. From the initial concept and planning stages, through the actual process, and all the way to full finished result, our professional team will be able to help your home reach it's full potential!
There are several types of tile flooring to choose from when remodeling your home, ranging from the most basic and affordable tiles to lavish, high-gloss granite and marble options. Even the most basic ceramic options are easy to clean and maintain, making them ideal for kitchens and bathrooms where wood or carpeted flooring options may not be practical. Whether you choose a standard or luxury tile flooring option for your home, either choice is versatile and can be adapted to work within almost any space.
Tile flooring can provide your home with an ideal combination of strength, durability, and functionality that other flooring materials rarely match. Not only does tile flooring make spills and other accidents a breeze to clean, but it also keeps dust mites, mildew, pollen, and other invasive allergens from taking root in your home's floors and tormenting you and your family. Tired of unnecessarily vacuuming your floors all of the time when you could be enjoying an elegant, low maintenance home life instead?
When choosing a tile floor with Grayson Homes, we have a wide variety of tile colors, materials, and textures to meet any home improvement challenge. Call us today!
Let's Discuss Your Tile Flooring Needs Today!
[instagram-feed num=4 cols=4 showfollow=false]